Understanding how Instagram marketing will grow your practice
Medical Marketing Whiz, the experts in revenue generating marketing programs, will teach you how to use Instagram to attract new patients to your practice and raise awareness about your services.
Instagram Facts:
IG is owned by Facebook and its almost entirely a mobile platform. Over 37% of US adults use Instagram and there are over 500 million users every day. This is where your patients are, particularly millennials.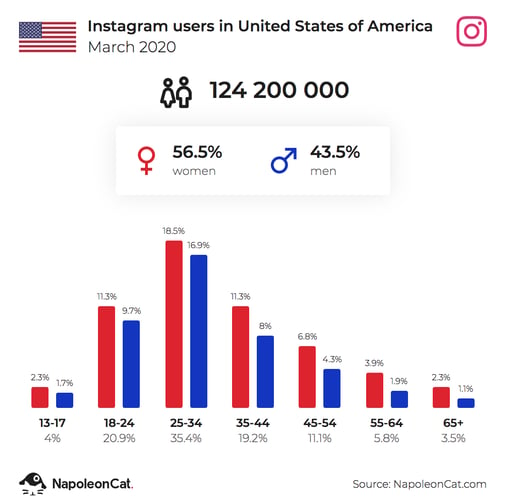 Create Engaging Content on Instagram
Instagram is a very personal application. You can tell your practice's story by using the people at the forefront, and you can share with your audience and be a little bit more informal. "Here's what we're doing behind the scenes," or "Look behind the curtain" themes drive benefits, usefulness, and value on Instagram.
Content that is too technical or promotional in nature may be frowned upon by users. Instagrammers have a soft spot for visual and lively content related to events, educational material, patient engagement, and community happenings. IG content should be original content that inspires or educates. A good rule of thumb is to post 80% content that delivers "value" and 20% of content that is promotional such as specials, etc.
You also want to make sure the photos you share on IG are high quality and have very little text on them.
Instagram Post Ideas for Doctors:
A look behind the scenes!
Intro your staff or team!
Show off your event!
Product/Service Demo
Before & Afters
Patient Success Stories
TikTok, Boomerang, or Slo-Mo Videos
Office Tours
Action shots of the doctor!
Inspiring/Motivational Quotes
Instagram Story Ideas for Doctors:
Daily Check-in/What's New
Time Sensitive Promotions/Specials
Staff Birthday/Celebration
Featured Weekly Product/Service
Share Other Local Business/Influencers Stories
Learn more about how to use Instagram to attract more patients:
INSTAGRAM is a powerful marketing tool for doctors and is a must-have social media platform if you want to attract new patients to your practice. Medical Marketing Whiz hosted a training event on how to use Instagram to grow your practice. Check out the recording below!
In this Instagram marketing training, Medical Marketing Whiz revealed how to create an
Instagram

business page that attracts new patients to your practice.

You will learn:
How to get started on IG
What type of content to post on IG
How to build your IG following
Daily

Instagram

Checklist
Connecting with local "influencers"
How to differentiate yourself from the competition on IG

Register for the free Instagram training here ---> https://info.medicalmarketingwhiz.com/instagram-training-doctors
Instagram Marketing Experts for Medical Practices
Social Media marketing is a lot more complicated than many doctors think and they end up wasting money and precious time having a staff member do it. Or maybe you've hired some "marketing companies", who give you conflicting advice:
The 'SEO Guy' says…

"Just get your website to rank #1 and you'll get patients searching for you"
The 'Google Ads Company' says...

"Pay money to get clicks from Google and rank high... it's so easy"
The 'Facebook Company' says...

"Everyone's on Facebook... we'll run ads for you and it'll get you cheap leads!"
...and then you end up with a bunch of "clicks" who don't turn into patients… ...or cheap leads who get mad when you call & hang up on you.
It's so frustrating, and that's why we we pride ourselves in being honest and transparent. We also know that our Dr. Marketing Blueprint system is proven to attract the right patients using social media,, nurture those leads and turn them into patients who benefit from all that you have to offer as a doctor.
If you'd like to learn more about how to market your practice using social media marketing and get some honest feedback on what you've been doing on social media, our team is here to chat. You can schedule a call at a time that's convenient for you here: https://meetings.hubspot.com/lori43/marketing-strategy-call-with-lori-werner
Medical Marketing Whiz - Social Media Marketing Experts: 888-418-8065