When people in your city search Google for "OB/GYN near me," "Dentist Dearborn, MI" or "Dermatologist Novi MI" is your practice among the first results? Reviews play a critical role in determining your search ranking, and ultimately, where prospective patients decide to go.
I'm confident in saying that when patients search for a doctor, Google plays a huge role in the chances of that patient actually calling your office. If you are spending time & money on marketing your practice & services, and you still have a less than 4-star rating on Google, many of those marketing dollars are being wasted. You Can't Afford to Ignore Google Reviews.
Now, over 90 percent of consumers use online reviews to research local businesses, and 84 percent trust reviews as much as a personal recommendation.
As obvious as the importance of Google reviews is, it's baffling to me how few medical & dental teams put any effort into acquiring them. Perhaps it's just not something they're thinking about, or it seems too difficult. But for the practices that do make getting patient reviews an organized team effort, it's a golden opportunity to build a reputation as their city's premier healthcare care provider.
So how does your practice stack up on Google against your local competition? Do this today: open Google Maps on your phone or desktop and search the phrase "(Medical Speciality) in (your city)." Is your practice in the top results where prospective patients can see you? If not, how many positive reviews would you need to be there?
In most U.S. cities, by acquiring just two positive patient reviews every week, your practice could be at or near the top in under a year Still, it can be difficult to know where to begin. Effectively and comfortably bringing up the topic of reviews with patients is something that your team members might not be experienced in. Medical Marketing Whiz would love to help!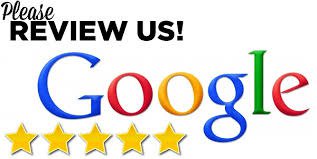 Click to Set up a FREE Marketing Assessment
This is Going To Change Your Marketing Forever
Learn more about how you can get MORE positive Google Reviews from your patients from Lori Werner! Medical Marketing Whiz can help you get more positive feedback from your patients that will help you online. Having 4-5 STAR ratings organically raises your search engine results and allows more patients to find your practice. We accomplish this through our comprehensive online marketing tools including Facebook, Email marketing, and Reputation Management software. We do this at a very affordable price compared to the big marketing giants out there.
And did you know that Lori Werner, our Medical Marketing Whiz has over 15 years experience in the medical profession? That's the difference that makes all the difference in the world when it comes to marketing. She knows your business inside and out and knows how to get you results.
To Your Success,
Lori Werner
Medical Marketing Whiz
(734) 740-8216